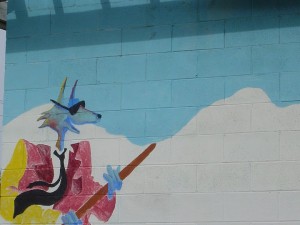 Hello future bloggers — we've got a challenge because YOU suggested it. Congratulations! Your answers to "A Question" added to the challenge for everyone. So, comment away and show Miss W around our community.  Here's her challenge for students and classes based on your ideas:
Activity 5 – Miss W needs to find her way to your community
If Miss W were to visit your community, what would you recommend she visit?
Where is your community in your country?
How is your community different or unique compared to other areas of your country?
Would she need to know a different language or would she get by with English?
What are some phrases she might need to learn that are typically from your area of the world?
When would be the best time of year to visit?
Any special clothing needed?
Write an interesting comment about our community for Miss W and our readers !
If you are new to our area, please ask us any questions you may have.
Next week is Spring Break, so if you don't add your comment before then, think about how you will comment and be prepared when you come back. If you can add a comment at home, remember to do so! Let's show off our small, but wonderful world here.